The Region of Valencia is a true paradise for lovers of mountain biking and autumn is the best time to get out there. These months, when the temperatures ease off and the landscape begins to show its autumn face, are the best time to equip yourself and go out to the country.
In this post we want to recommend a mountain bike route that's suitable for all, and which becomes especially beautiful during this time of year: Route 5 of the Alto Mijares Mountain Bike Centre "An outing along the River Mijares".
this time of year: Route 5 of the Alto Mijares Mountain Bike Centre "An outing along the River Mijares".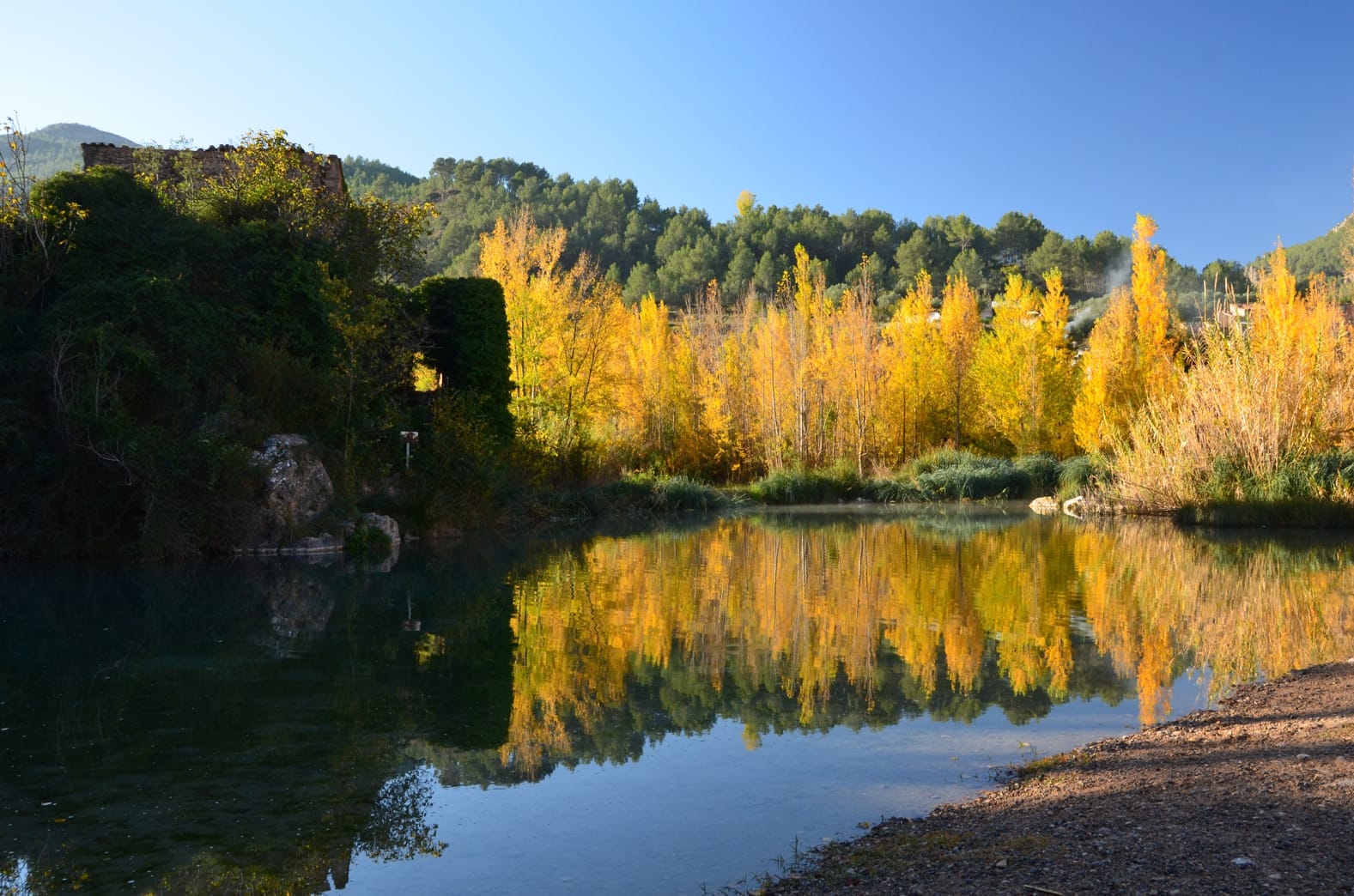 This route is by far the easiest of the 8 marked routes offered by the Alto Mijares Mountain Bike Centre, which makes it perfect for the whole family to do bicycle touring effortlessly and while enjoying nature. As mentioned before, this route is especially recommended for doing the autumn and spring, where the explosion of shades of black poplars and elms on the banks of the rivers is incomparable.
Moreover, this route is also exceptional in that it allows you to discover, over just 8 km, all the beauty and secrets of Montanejos. From its heritage, since we'll be cycling next to the ruins of the Arab baths, the remains of the early 19th century flour mill and the San José Bridge of 1803, to its spectacular natural environment, following the 3 rivers that border Montanejos (el Mijares, el Montan y el Maimona), while discovering all the flora and fauna surrounding them with each turn of the pedal.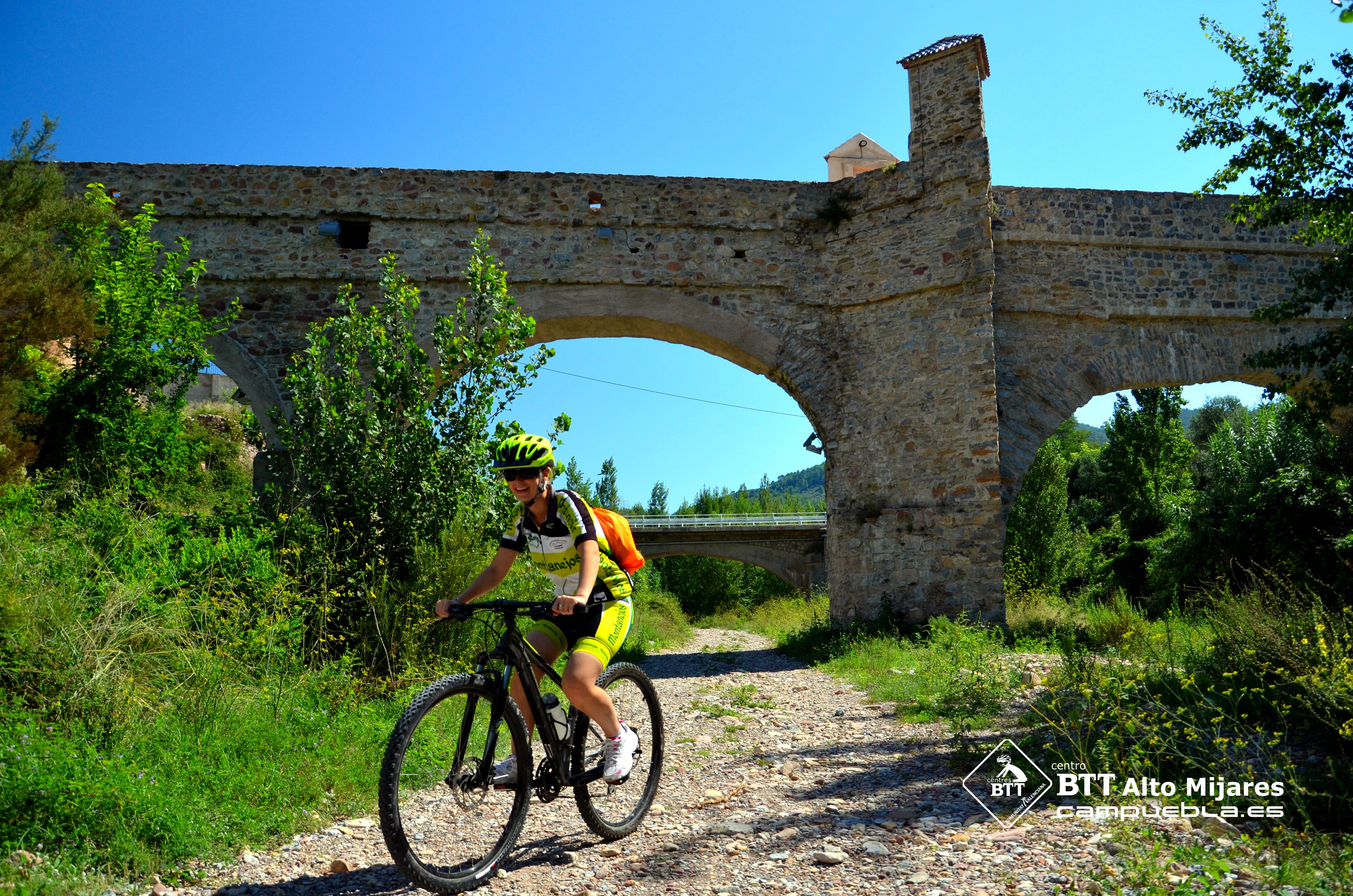 All this without forgetting the most significant thing about this amazing route, the source of Fuente de Baños, a spectacular precipice when a thermal spring with medicinal properties rises. This source provides a flow rate of 6,000 litres per minute of crystal-clear water to the River Mijares, at a stable temperature of 25 degrees throughout the year.
At the source we also find a spring with 7 streams, where we can refill our drums from these miraculous waters (declared a Public Utility by Royal Order of 13 October 1863) and read the legend of the emir ABU-ZAYD (13th century), who built Arab baths in these places "to keep his favourites forever beautiful and young".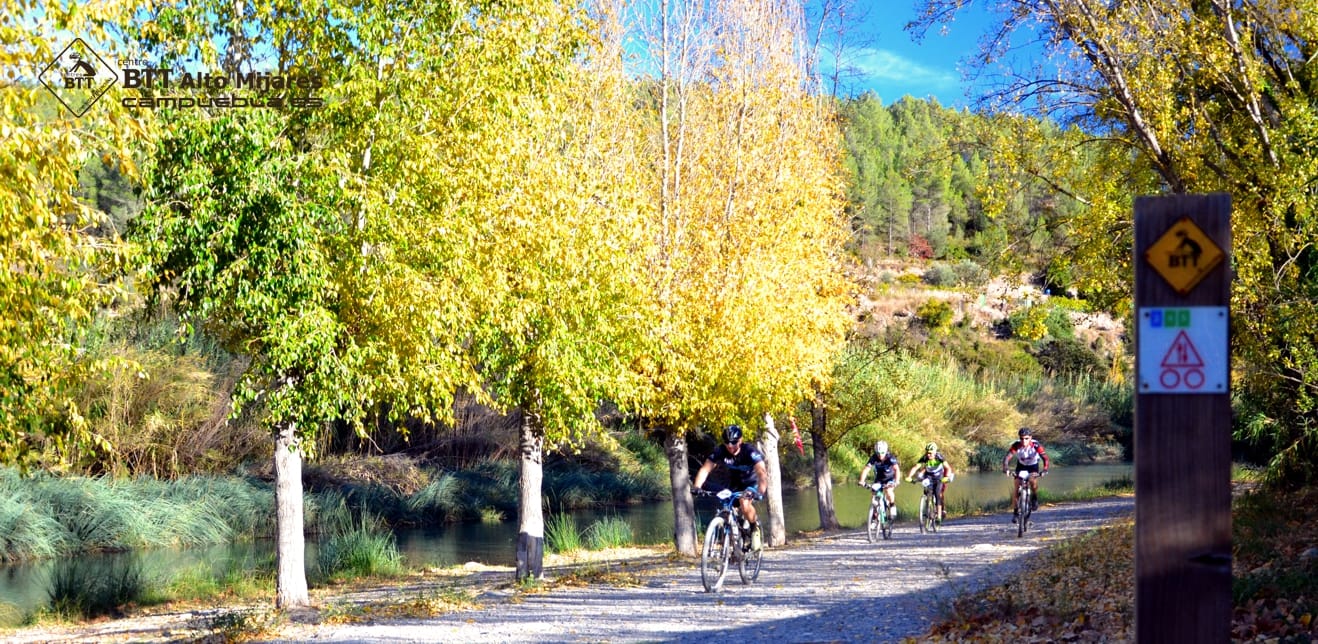 Format: Route Alto Mijares Mountain Bike Centre - Campuebla, Montanejos (Castellón), belonging to the Network of Mountain Bike Centres of the Region of Valencia.
Itinerary: MTB centre - Fuente de los Baños track - San José bridge - Montan river - MTB centre.
Route classification: very easy.
Distance: 8.15 km.
Approximate duration: 50 minutes.
Approximate average speed: 9.7 km/h.
Cumulative elevationt gain: 29 m.
Type of route and terrain: circular route with 40% cement track and 60% dirt track.
Location: Alto Mijares region, Montanejos (Castellón - Region of Valencia).
Additional options: it can be extended by taking Route 4 (green).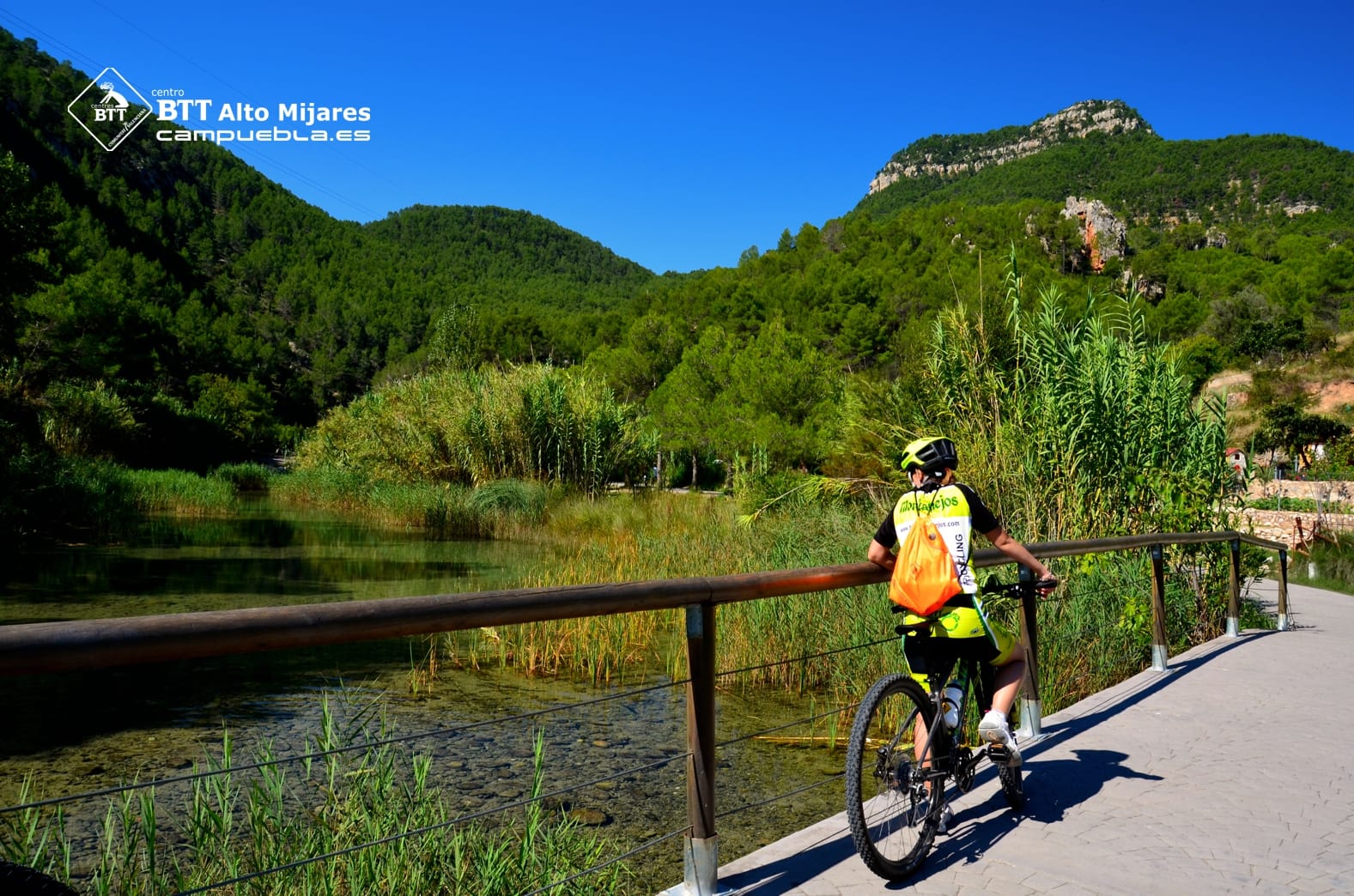 More information: