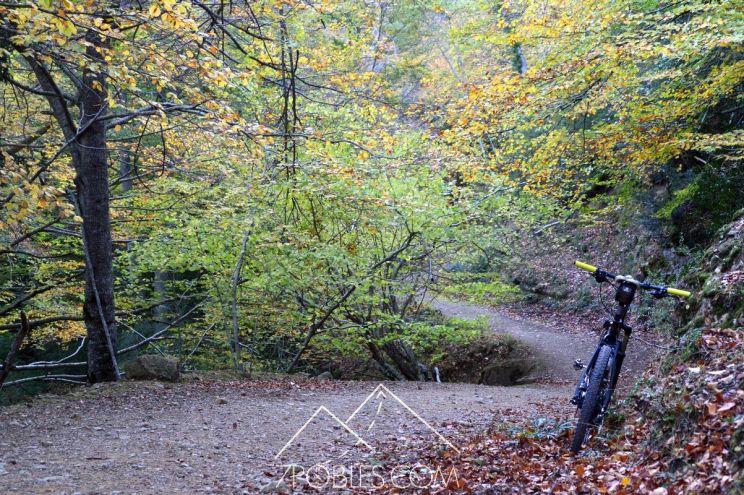 Los 3 Reinos BTT
The mountain bike tourism route of the 3 kingdoms runs through two of the most important nature parks of the Region of Valencia, which are those of "Els Ports", "Tinença de Benifassa" and the county of Matarraña. This is a genuine MTB route that will show you the beauties of the "Els Ports" mountains, the magnificently rugged scenery of "Tinença de Benifassa" and the tranquillity of Matarraña.
The company 7 Pobles offers you the opportunity to enjoy this route in two distinct ways:
Over 2 stages: This has been designed for those who want to enjoy a weekend riding their mountain bikes through unforgettable landscapes.
Over 3 stages: This version is ideal for those who are in no hurry and want to make the most of their long-distance ride through the 3 kingdoms.
The route takes you along paths and tracks perfectly suited for bikes, but which are not signposted as such, so you will need a map and GPS to make sure you do not get lost. To ensure that you do not have to worry about anything, 7 Pobles will provide you with a pack that includes a map, tracks, a route briefing, personalized arm sleeves, Enforma Socks, Lurbel Visor, Garmin Dakota 20 GPS with track (hire for €5/day), honey from La Tinença and Mestral craft beer.
The services and prices are the same for both versions of the route, and they also offer a pick-up service from the train station, so you only need to enjoy your trip and not worry about taking your own car. 7 Pobles also has a route organization and accompaniment service that you can use if you are interested in visiting specific places and want to enjoy the scenery and the route to get there. This route is planned to be done in 2 or 3 stages, always staying overnight in the same place, so you need not worry about taking your bags with you, as they will be there when you need them.