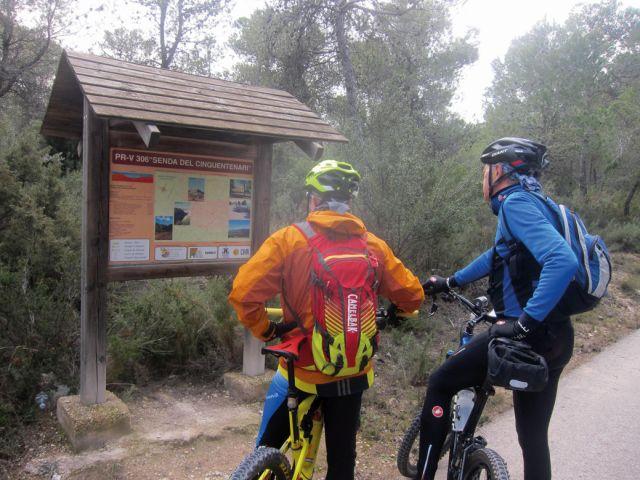 Cycle Tourism routes across la Vall d'Albaida
The Vall d'Albaida region, made up of 34 municipalities and located south of the province of Valencia, is an inland jewel that houses numerous cultural and natural attractions. Its proximity to the coast and the provincial capitals, make it a perfect place for rural and inland tourism, as well as cycling.
Surrounded by mountains, the Vall d'Albaida is a territory of great beauty that preserves essentially a rural world with an immense cultural heritage and where the third part of the region is protected with some legal figure that guarantees the conservation of its natural landscape.  
Roda la Vall d'Albaida is a bicycle travel proposal that travels through the region in five stages looking for the alternative roads and passing through the towns and places of greatest interest. In this guide we will enter, in addition to a complete technical data sheet and the orographic profile, a detailed description of the crossing and a series of proposals, thematic routes, which allow to expand the general route and, therefore, deepen the knowledge of the landscape. Brushstrokes of geographical aspects, cultural and gastronomic, along with a series of remarkable suggestions to see and enjoy, a trip marked by the kindness and cordiality of its inhabitants.
Roda la Vall d'Albaida. 374 km by bike through the Vall d'Albaida.
General crossing > 5 stages >  22 municipalities > 201 km
8 thematic toutes > 173 km

We encourage you to discover cycling in this interesting region.
Download the entire guide here