A calm and deep ride to Jérica, a gem unknown not only for its cultural, natural heritage, but also for the friendliness of its hosts.
To enjoy this route without rushing, feeling all the sensations of nature, it's best to do it in stages and not all on the same day. And if it's on an e-bike (electric bicycle), so much the better - it can always "assist" us when we need it and we don't sweat.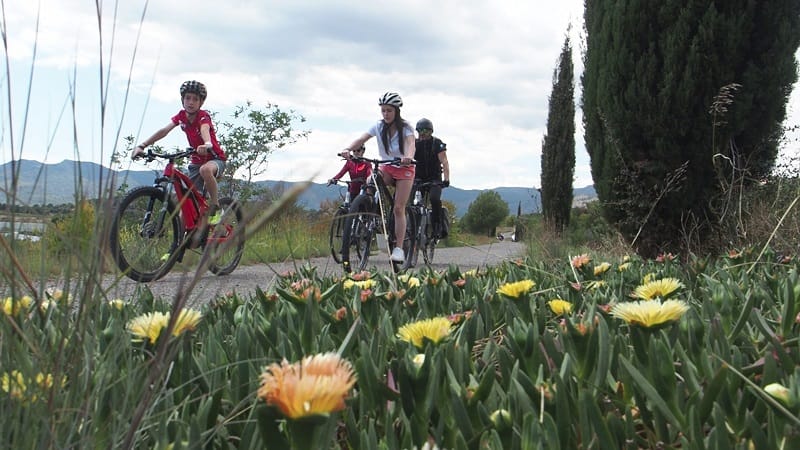 It's a bike trip that takes us along the Ojos Negros greenway, the longest in Spain, surrounded by a spectacular landscape of orange trees, Mediterranean flora and fauna, where we will readily come across eagles, squirrels, hares and the well-known "fardatxo" (ocellated lizard - Timon lepidus), which is very common in this area.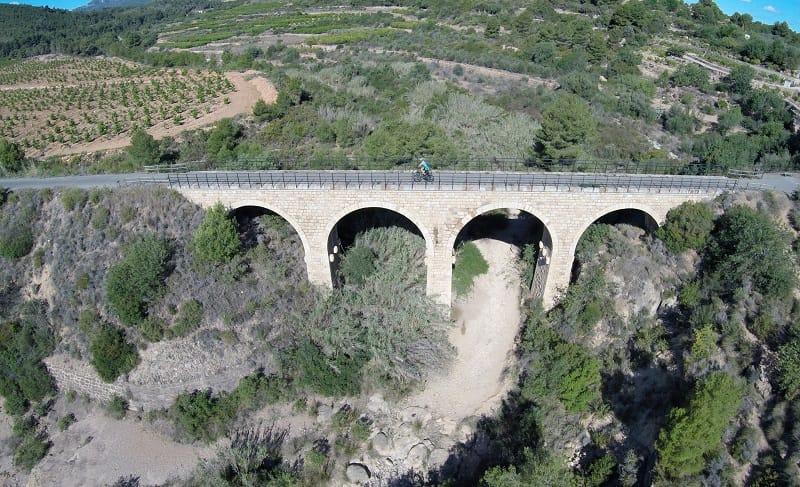 The route from Algimia de Alfara along the old Ojos Negros railway will take us to Segorbe, the capital of the Alto Palancia, which welcomes us with its imposing architectural complex declared a Site of Cultural Interest:. The route in this stage is low difficulty, making it suitable for all.
We will take use the rest stop to stroll through the streets of the old town and visit its monuments and museums: the Basilica Cathedral, the Seminary, the Torre del Verdugo [Executioner's Tower], the 14th century Aqueduct and the medieval Wall.
We will depart Segorbe to continue our journey to Jérica, crossing mountains belonging to the Sierra Calderona natural park, until we reach the "unknown gem": Jérica.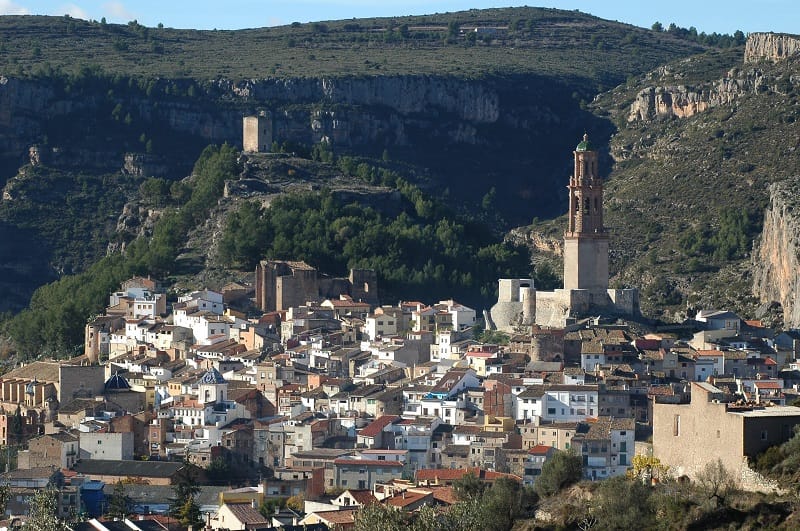 Here, the iconic Torre de las Campanas welcomes us with its major cultural heritage, notably the Mudejar-style Torre de las Campanas, which was declared a National Historic-Artistic Monument in 1979: More info. We can't leave Jérica behind without first visiting its magnificent old town, with its gates, remnants of walls, churches and hermitages.
After recharging our batteries in Jérica, we'll start our return journey to Torres-Torres on a greenway trail, letting the breeze, the sounds of nature and its silence fill our senses.