An easy cycling suggestion, with hardly any incline, which follows the towns of the Rincón de Ademuz next to the River Turia.
This route, which is also part of the Mountain Bike Route Network through the Rincón de Ademuz, reveals  the cultural and ethnographic heritage of the towns of the River Turia at the highest point of its course. From this point on, this great Valencian river, which was the life and soul of the historical orchard of Valencia, changes its name to the River Guadalaviar in Aragon.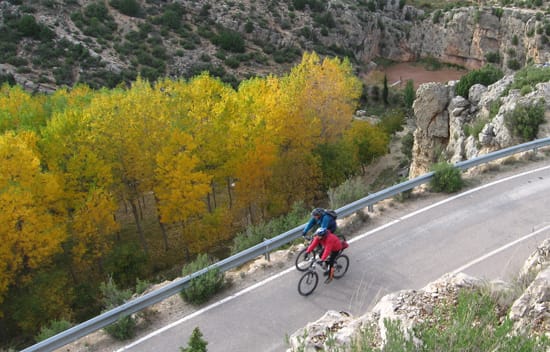 In this section, as it flows through the lands of the Rincón, the great river conserves its purity as it receives the contributions of various tributaries that rise nearby: the River Bohilgues, the Rambla del Val del Agua and, most importantly, the River Ebrón, in whose waters the otter still survives; it's a mammal threatened with extinction due to human pressure and the destruction of its habitat in the middle and lower courses of rivers where centuries ago it was an abundant species.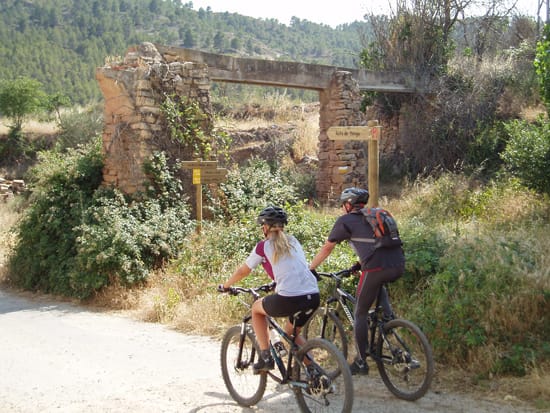 The route begins at Mas de Jacinto, located on the Rambla del Val del Agua, at the foot of the Rodeno. Soon after leaving, you cross the Rambla de Riodeva as far as the town of Torre Alta, where the stately home of the Garcés de Marcilla is a highlight. From Torre Baja, which is the next town and where there is accommodation available, we reach the San Roque neighbourhood in Ademuz, following the left bank of the valley.
From Ademuz, where the hermitage of the Virgen de la Huerta is a must-see - the oldest in the Region of Valencia, dating to the 13th century and in the Romanesque style, something unusual in our country - we arrive at the Arenales recreational area and, soon after, Casas Altas, where the Holy Trinity Parish Church is worth to visit.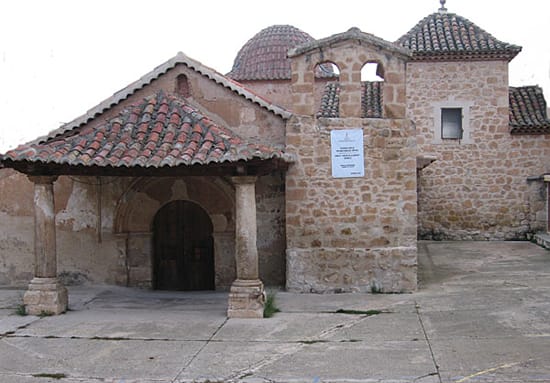 The end of the linear route is at Casas Bajas, right next to the old flour mill. In this town, besides the El Salvador Parish Church, the Barraca Grande, a well-preserved dry-stone construction, is a must-visit; it's in the traditional style and notable for its originality, the rural architecture typical of the Rincón de Ademuz.