An extensive network of trails makes for a great cycling route in the heart of the Alto Palancia region.
On Wednesday, as part of our research trips, exploring new paths and discovering little known locations, we went to take a look at Los Albares. This is complex jumble of hills that aren't excessively high or difficult to climb and where there's a mix of Mediterranean forest, managed pine forests and farmland.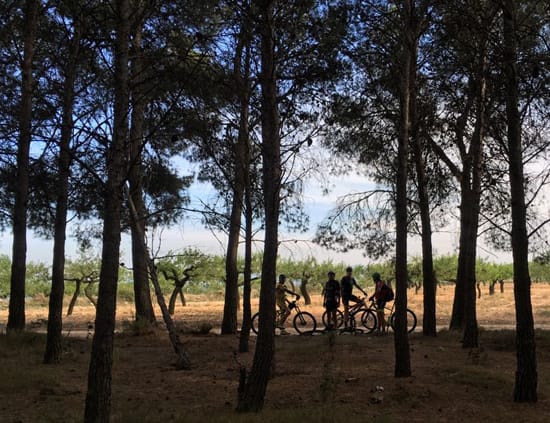 And I use the term "managed" because this forest of Aleppo pine and maritime pine trees has developed thanks to human intervention, which has either directly or indirectly helped it to grow stronger. Deserted farmland in less easily accessible areas has resulted in the forest reclaiming lost terraces and this, along with the consequences of forest fires, has led to these species being predominant around here.
There are just a few scattered pockets of old holm oak trees left now and it's evident that traditional farming was abandoned a long time ago. We're in the heart of the Alto Palancia region, between the towns of Jérica, Navajas and Altura, which is where we set off on our ride.
You could say that this complex area belongs to the last western foothills of the Sierra Calderona mountain range, but here the strength of the sandstone landscape is already fading and it looks more like the Alcublas hills than the Calderona. These areas are hard to get to, largely forgotten and only familiar to the older inhabitants of Altura who were shepherds or farmers in their youth.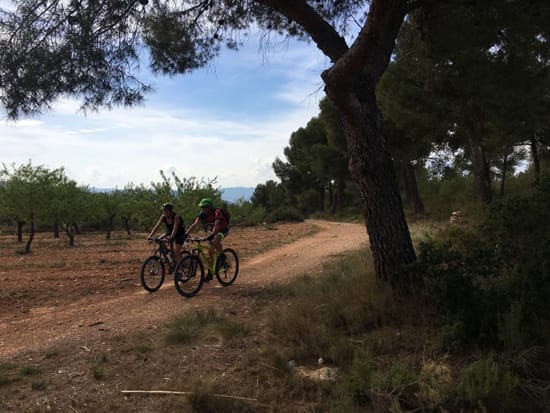 There are some fantastic trails left to ride on through the forests and extensive pine groves in a continuous twisting and turning, trial and error to find paths that are often hidden away amongst the undergrowth. The area we tested could be described in general terms as being on the eastern side of the Palancia river, with the Ojos Negros GreenWay providing an essential artery for venturing into this landscape. To the north lies the knoll at Jérica, La Dehesa and the hillside of La Coronilla, while to the south is the Sierra del Collado mountain ranges, as it's known in Altura, and to the east is Alto de la Cruz.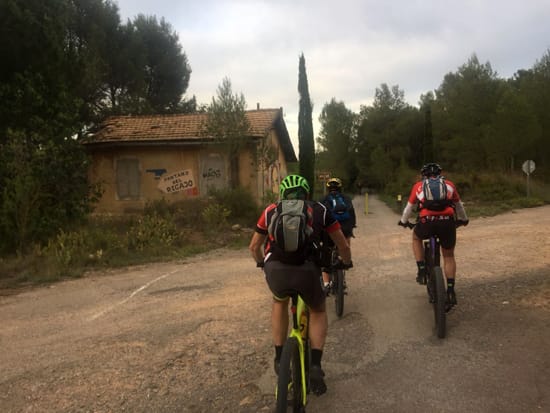 The average altitude along the entire route varies between 500 to 600 metres, with the highest point being 640 metres above sea level at Corral de García and Alto de Feliciano. An old path, known as Penil or La Canaleta, literally cuts across the whole of this area and an endless number of trails will ensure you have a great time.
It's just another surprise in this area halfway between the land making up the Palancia valley and the Javalambre massif, which, although still some distance away, has a decisive influence on both vegetation and weather here.
Text: José Manuel Almerich. Photos: Juan Soriano/Kelly Alvarez