An extensive network of trails forms a route for the cyclist in the heart of the Alto Palancia. As regards research excursions, exploring new roads and discovering little-known places, this Wednesday we went to see the Albares, a complex knot of hills without excessive altitude or inclines, where the Mediterranean forest, anthropised pine forests and cultivated fields intermingle.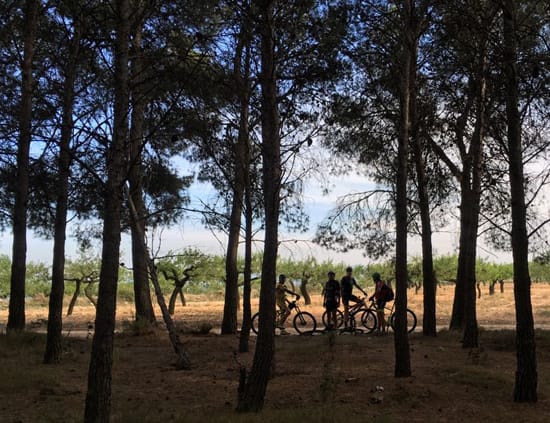 And I say anthropised pine forests because this Aleppo pine and maritime pine forest has grown thanks to human intervention, which has directly or indirectly enhanced its development. The abandonment of the crop fields in the less accessible areas and, hence, the recovery by the forest of lost terraces, together with the consequences of forest fires, have made these the predominant species in the area.
There is a token number of holm oak trees in some corners and the abandonment of the traditional crops is an obvious fact. We are in the heart of Alto Palancia, among the municipalities of Jérica, Navajas and Altura; we'll be departing from the latter.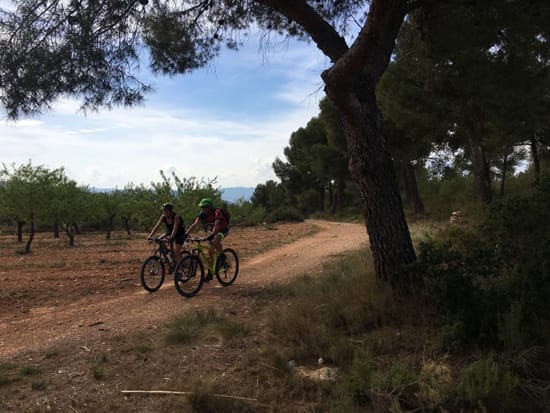 This complex area may be said to belong to the last western foothills of the Sierra Calderona, but here the abundance of maritime spine has already been diluted, and it's more like the Alcublas mountains than Calderona itself. These areas are difficult to access, long-forgotten and only known to the elderly of Altura who as young people were shepherds or farmers.
There remain among the forests fantastic trails that we'll cover by bike and extensive pine forests constantly coming and going, by trial and error, to find the paths often hidden by the weeds. The area we investigated could be separated in broad terms between the River Palancia to the east, the Ojos Negros  Greenway, a fundamental artery giving access to the interior of this location. To the north the Jérica hill, the Dehesa and the Coronilla hill, to the south the Collado mountain range as it is known in Altura and to the east, Alto de la Cruz, a summit we will not reach on this occasion.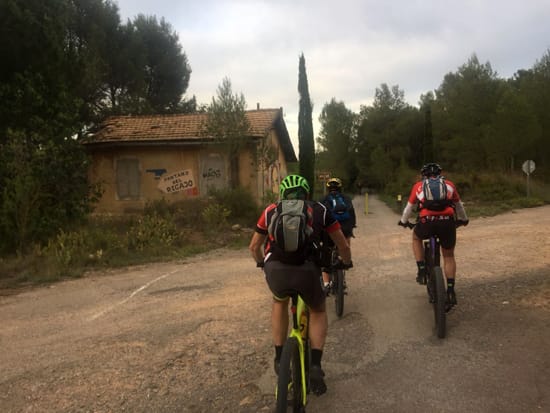 The average altitude of the entire route varies around 500-600 m with the maximum height of the route being 640 m above sea level next to the Corral de García and the Alto de Feliciano. An old path, the Penil or Canaleta path, literally crosses all this space and an endless number of trails will guarantee us a great time.
One more surprise in this territory halfway between the lands that make up the Palancia valley and the Javalambre massif, which, though far away, decisively influences both the vegetation and the weather.
Text: José Manuel Almerich. Photos: Juan Soriano/Kelly Alvarez